Listen to this with good speakers to really know what it sounds like!
ToeKicker
Acoustic Stompbox
Constructed from Oak wood, the Toekicker acoustic stompbox measures 13×6×1. It is fitted with our passive electronic pickup that we custom designed and build inhouse to produce the best bass sound possible. Output is through a Switchcraft 1/4" output jack. Steel reinforced rubber feet insure a durable and non-slip grip. It has a clear satin finish and steel reinforced feet. Tapping the surface with your foot causes the pick-up to produce a deep kick drum sound! It is compact making it easy to transport. It is designed for acoustic or electric guitarists, bass players and hand drum percussionists! The ToeKicker simply plugs into your P.A. with a standard 1/4" instrument cable.
"Thank you for making such a great, quality product! I played a gig last Saturday with your toe kicker and loved it! It was warm, responsive and I can't wait to use it again!
Thank You!"
-D. Pardy- Lennon's Creed Video.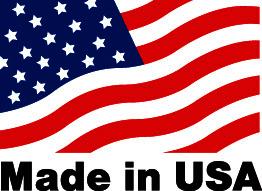 No Hassle Returns! Lifetime warranty against defective workmanship and/or materials!