DeUno Snare Cajons from Kopf Percussion
The DeUno Snare Cajon is a modern version of the traditional Cuban and Peruvian/Spanish Cajon drums. The construction of the Kopf Cajon starts with a solid poplar shell (resonating box). There are two tapas (playing surfaces) that are made from the finest quality baltic birch plywood available. One tapa has 4 non-adjustable snares and the other does not making this drum two cajones in one! Both Playing surfaces are completely glued rather than screwed to the frame. This gives the drum its amazing resonance and rich overtones. If you are looking for a cajon with loads of low end BOOM....then this is one of the best cajon drums for you. The whole cajon is finished with a thin clear satin finish to provide protection while preserving the wonderfull tone of the drum. It is craftsmanship at it's best! Everything is handcrafted, right here in the USA, right down to the custom seat on the top of the drum!.
12 x 12 x 20Solid 1" Poplar Shell
1/8" Baltic Birch Playing Surface
Vinyl Seat with 1.5" Padding
Steel Reinforced Rubber Feet
Non-Adjustable Snares
Hand Rubbed Satin Finish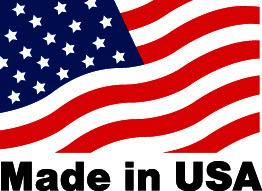 No Hassel Returns! Lifetime warranty against defective workmanship and/or materials!