Birch Series DeUno Cajon
Kopf Percussion builds some of the best cajons in the world. The Deuno is not different. The DeUno design is all about tone and resonance, and has changed the landscape of cajon percussion. This DeUno is constructed from the highest quality Baltic Birch plywood available. The "shell" walls are crafted from 1" thick Baltic birch providing a very strong structure. It features Dual 1/8" Playing Surfaces that are glued on completely around the bearing edge. This gives the drum its amazing resonance and overtones. If you are looking for a really boomy bass sound, this is the best cajon drum for you. One of the playing surfaces has 4 non-adjustable snares and the other has no snares for a natural tone. A delicate hand rubbed semi-gloss finish provides protection while allowing the drums beautiful tones to shine through. When the drum is finished, 4 steel reinforced rubber feet are attached to the bottom providing a stable slip free footing. It also has an upholstered vinyl seat and rounded corners.
12.5" x 12" x 20"
1/8" Dual Baltic Birch Playing Surfaces
1" Thick Baltic Birch Shell Walls
4 Non-Adjustable Snares
Hand Rubbed Semi-Gloss Finish
Steel Reinforced Rubber Feet
Upholstered Vinyl Seat
Rounded Corners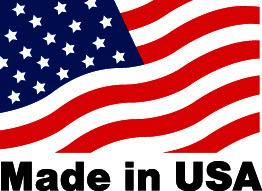 No Hassle Returns! Lifetime Warranty Against Flaws in Workmanship and/or materials.