Posted by Stephen Head on 20th Feb 2020
Music can heal the most painful feeling in the world. While growing up, I listened to a variety of music. From hard rock to pop, I had records of almost every music genre. But percussion and drums made a special place in my heart. I always felt there was something unique about the combination of these two instruments that made me incline towards this genre more. Many people often ask me who is the best Cajon player in the world. I can't say who is the best, but I have a list of my favorite Cajon players.
1. Mario Cortes
Mario Cortes, to me, is one of the best Cajon players of all time. He was the one to come up with LP Cajon, a handmade instrument found only in Spain. His musical timing is incredible. Mario started as an instrument creator and flamenco guitarist. However, he always loved experimenting with other instruments.
Often, he would invite his friends and tell them to play percussion by following his lead. He, on the other hand, played drums. This slowly turned into practice. Soon, he came up with the idea of developing a special instrument. This was the LP Cajon. Mario Cortes has the record for manufacturing the most number of Cajons in the history of fusion, flamenco, and world music.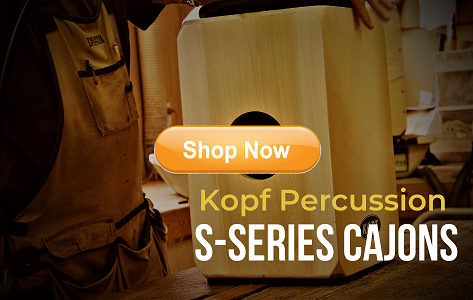 2. Mike Meadows
Cajon lovers will agree that Mike Meadows is an institution when it comes to percussion and drums. His skill level in the world of percussion instruments never fails to startle everyone. Mike has an inborn talent for producing music. During his early days, Mike recorded his creations alone in an almost sound-proof room.
Mike has had an extensive career. He toured around the world playing different percussion instruments. In fact, he even had a wish list to include a few customized musical instruments in his shows.
3. Nina Rodriquez
Although I love old-school Cajon music, Nina Rodriquez made me change my mind. Her unique style of drumming that evokes fire, heat, and passion makes me forget everything and concentrate on her beats. I would rank her as one of the top-rated Cajon Drum players in recent years.
Nina plays a variety of Cajon instruments, such as bongos, djembe, and congas, apart from drums. She even has a nickname, "Hands of Lightning" because of her swift hands.
4. Stephen Maass
Widely popular for endorsing the Meinl Percussion Cajon, Stephen Maass is definitely one of the most underrated Cajon players ever. Most Cajon players use regular instruments to show off their skills. Stephen likes to take it to the next level. He uses larger Cajons with pedals attached to them.
His love for unusual instruments increased after joining hands with Meinl Percussion. His instrument table consists of a recessed top that allows him to strike furiously and sides that create a castanet-like sound.
I don't think you can point to anyone and say that person is the best Cajon player in the world. All four names above have widespread popularity. It depends on what you like to hear that makes you choose the best from the rest.
Check out my blog post: